Full Strut Online Video Turkey Course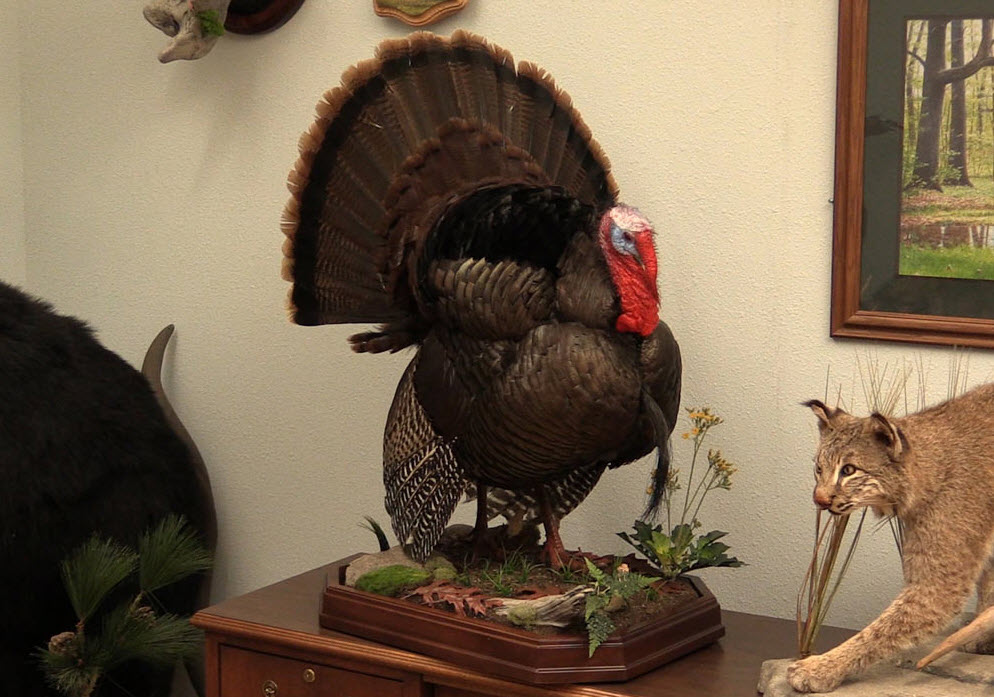 The Full Strut online video course features over 10 hours of super in depth training. The course is presented in 28 easy to follow lessons. Every step of the process is covered. Your instructor is Aaron Stehling, a full time turkey taxidermist who has mounted thousands of turkeys for clients all over the World. As co owner of Stehling's Taxidermy, Aaron heads up one of the oldest and largest sub contract taxidermy operations in the country. His turkey work can be found on display at the NWTF museum , Cabela's stores across the country and hundreds of private displays.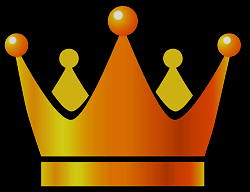 Some of the cutting edge features of the online course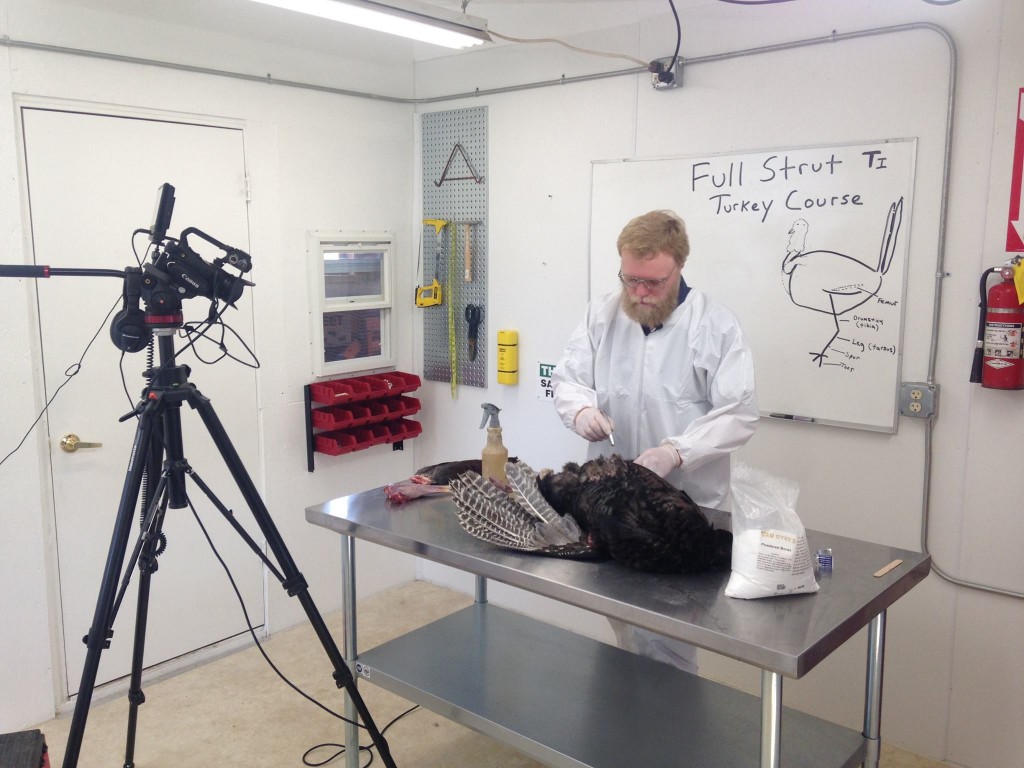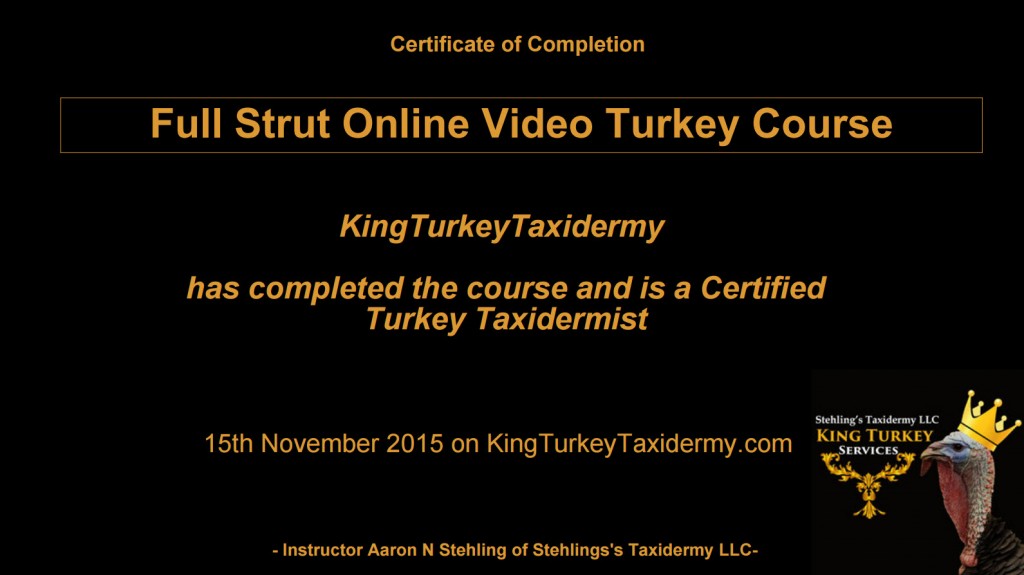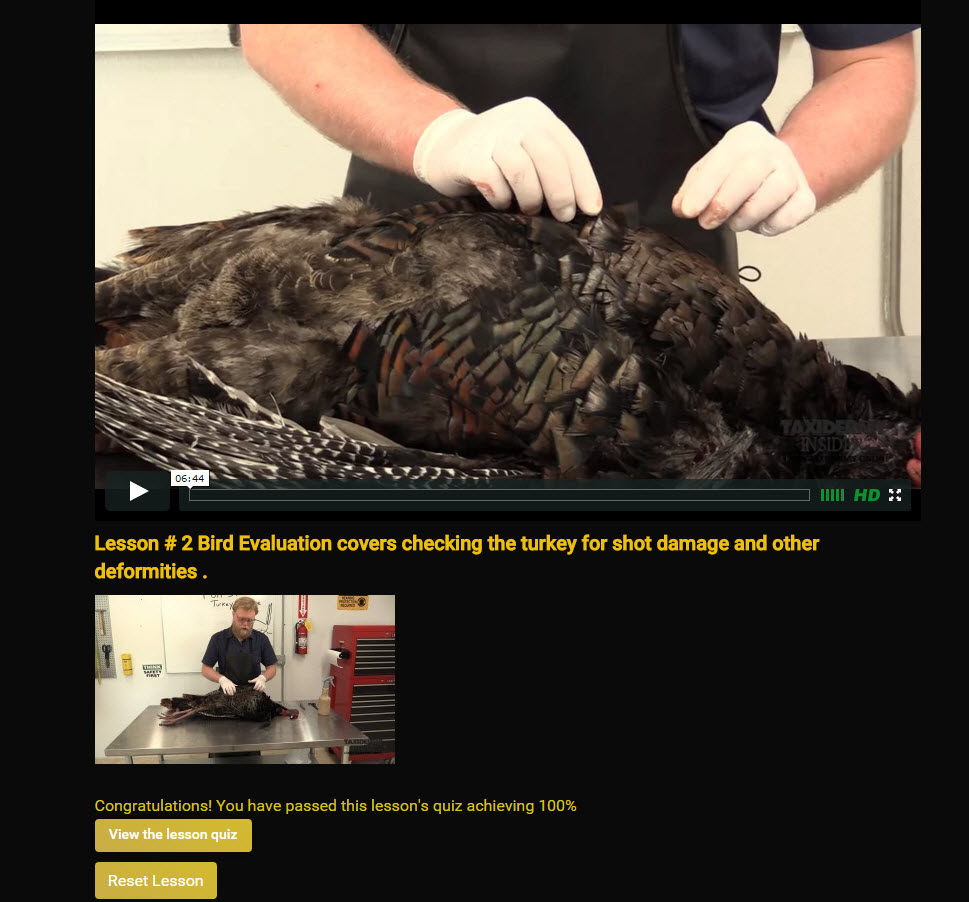 You will Learn Every Step of Mounting an Accurate Turkey Mount
– Anatomy              – Skinning & Fleshing
– Sizing Forms       – Form Modification
– Wing Repair         – Dealing with leg deformity
– Grooming             – Painting Head & Legs
– Shingling              – TONS of Tips & Tricks !
Sample Video Lesson # 19 Wing Repair